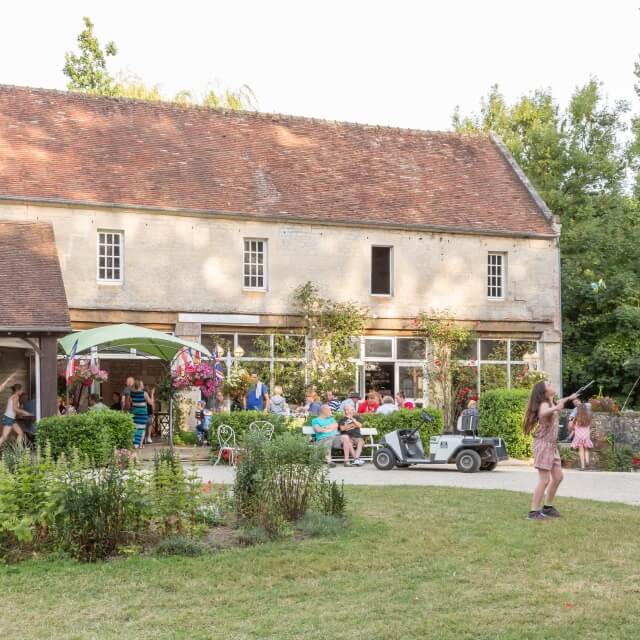 Information on the campsite
Campsite open from May 22th to August 30th 2023 & Reception open from 9a.m to 7 p.m.

Swimming pool and Tennis: open from May 22th to August 30th 2023

Our friends the animals are welcome !
Little Shop :
Open from May 22th to August 30th 2023, every day from 9a.m to 7p.m.
Our little shop offers all your basics and every morning, fresh bread, croissants and baguettes.Tokens for the washing machine and the tumble dryer. A small table and a iron are available in the launderette.

Restaurant and Bar "La Table du Chateau"
Open from May 24st to August 30th 2023.
The team welcome you every day from 5 p.m. ! They propose a variety of freshly prepared dishes with local produce and delicious homemade pizza !
How to come in Martragny ?
In Normandy, between Caen (18 km) and Bayeux (7 km).
Take National 13, exit "Loucelles"
Follow panels Martragny  (3 roundabouts) & "Château de Martragny", Camping ****
Public Transport
Les Bus Verts (many links to the cities) & Every day: 3 busses from Martragny to Caen and 3 busses ro Bayeux
Train, Air and See Connections
By air : There are several regional airports in Normandy ( Caen Carpiquet, Deauville)  with links to and from Paris.
By train : Normandy is well connected by train to Paris. Train station in Bayeux at 7 km. 
By sea: The ferry ports of Cherbourg, Le Havre and Caen-Ouistreham are the most convenient for travel to Normandy although it is not far from Calais to Martragny, 345 km and it will take about 3 hours.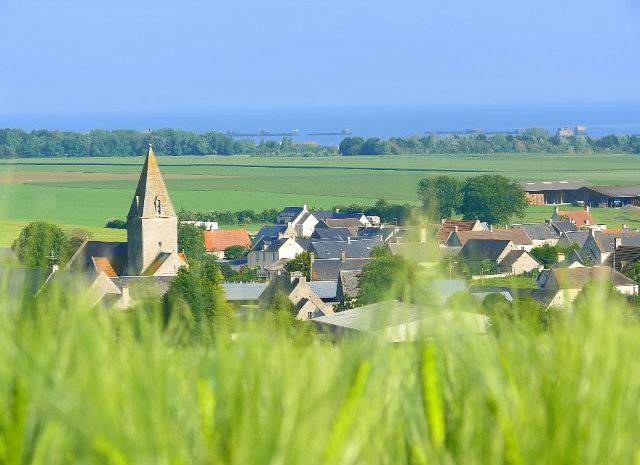 Shops
Creully, 7km: Little Market & Bakeries
Bayeux, 7km: Hypermarket & Bakeries
Caen, 15km: Hypermarket
Courseulles sur Mer & Port en Bessin: Seafood market
Restaurants
Creully, 7km
Bayeux, 7km
Courseulles, 12 km
Arromanches, 15 km
The + : The climate of Calvados
The climate is oceanic, with mild winters, temperatures rarely reaching below freezing and temperature summers around 25C°. There is often a sea breeze along the coast which combined with tides contributes to quick temperatures changes over a single day..